Keepsake Book Ideas to Consider
ADOPTION BOOK
Tell your story to the child of your heart.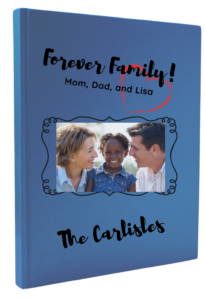 ANCESTRY BOOK
Share family stories with your children and grandchildren.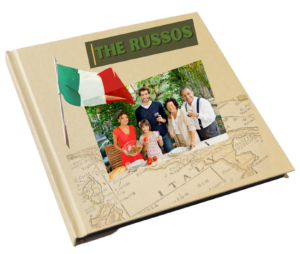 ANNIVERSARY BOOK
Present as a gift for your parents' milestone.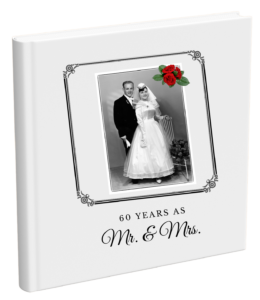 BIRTHDAY BOOK
Gift a compilation of annual celebrations.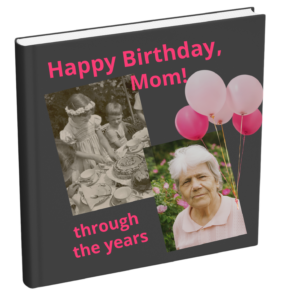 HERITAGE BOOK
Keep alive your memories of a loved one who has passed.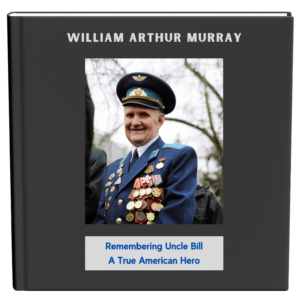 RECIPE BOOK
Collect and pass down your family favorites.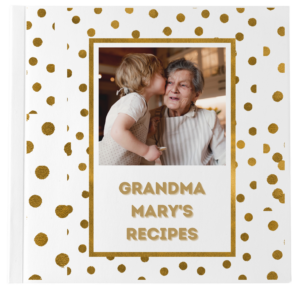 REMEMBRANCE BOOK
Remember your special occasions.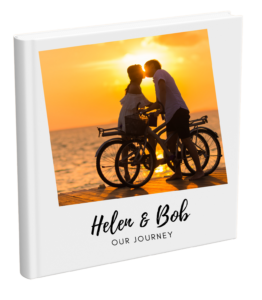 TRIBUTE BOOK
Honor an exceptional someone in your life.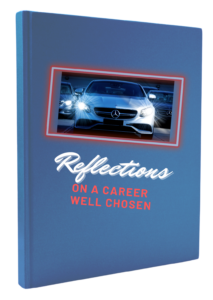 WISDOM BOOK
Fill it with your inspirational messages, prayers, and life lessons.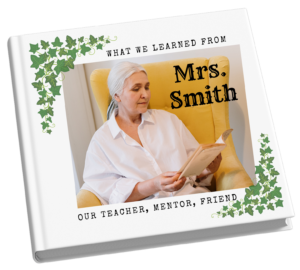 Open 7 days per week
10:30 a.m. – 8:30 p.m. Eastern
Call or Email to get started
"I ordered a Keepsake Book to record some of my family memories as a gift for my daughter. It's amazing! I absolutely love it. It's gorgeous. It's professional. It's everything I wanted and more, way more than I expected for the cost.
I would encourage anyone who wants to save their memories in pictures and stories to do this. This is something that will be around forever.
The work you did for me, the way you drew out stories from me and then printed them. I can't tell it in that way to my family. I can't. But this can. And this will go on for generation after generation. It's wonderful. I can't begin to tell you how much it means to have this.
My husband read the book and was very impressed with the way it's presented—the way you brought the stories and the pictures together. I can't imagine anyone not wanting to preserve a part of their family history in this way. I am so, so grateful."  ~ Dolly F.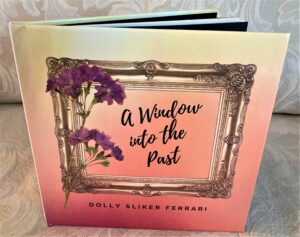 "My wife ordered me a Keepsake Book centered around my love of the New York Yankees–remembering my first playoff game and how the sport keeps me connected to my dad who passed when I was young. So unique!
The time we spent gathering photos and stories brought my wife and me closer. We loved this experience and plan to order a second book for my mom soon."  ~ Larry P.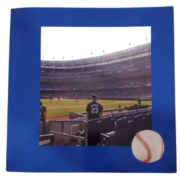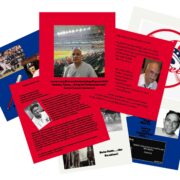 You listened to our stories and produced a remarkable article about our lives and family. You were able to put so much emotion into your words making it a wonderful story of our lives. The both of us appreciate so much your writing, it brings a tear to our eyes just reading it. Thank you for all the work you put into the story!
Mary, I am so impressed with how you presented my life experiences. I have received so many positive comments regarding your article. You are an amazing writer and I am forever indebted to you!
Mary, wow!!!!! I just read the article you wrote about our sale of the restaurant business. Thank you for such a fabulous job with the interview information. You're really good at what you do!!! I'm impressed!!!!
Mary I absolutely loved the article in "The Way We Were." I have enjoyed being a Celeb. The story was so well written and my friends in  San Marco and the Beaches saw it also. Everyone loves The Resident so it was an honor to be featured. I am already looking forward to future publications.
Thank you.
I just wanted to let you know what a wonderful article Mary wrote about me and my volunteer work in the community. We had a great talk over the phone, I sent her some pics and notes . . . I was very pleased with the article and I believe it captured my life and my vocation very well. I have had numerous phone calls from out-of-town to my preacher calling to say how much they enjoyed. Too many times we don't thank those that have done outstanding work and Mary fit the bill. My sincere thanks to you, Mary.
Mary, I just wanted you to know how pleased I was with the end result. You got it all down, and in an excellent manner. One of the friends has known me about 40 years, and she was excited about how well it captured the "me" she knows . . . It was delightful to have had our conversation, and I am very pleased with the result.
I just wanted to let you know how much I appreciated your article in the Resident about my parents. Your words captured their love story so beautifully! You wove their history into the story and even I felt like I was hearing it for the first time. As a writer myself, I appreciated how you were able to mix the facts with the words of their interview. It's not an easy task to bring a story to life when you don't know the people you write about. This is a gift that goes beyond the pen and paper and you have that gift. Thank you for memorializing my incredible parents between these two pages with your words. It is truly an honor to have you author this event!
Thank you for an excellent article! We're hearing from friends we haven't seen in a long time. Even our kids said they learned stuff about us they didn't know.
Just a word of thanks for the nice article you wrote about me and Larry. We have received many compliments on the story, with several comments on how nicely written it was. So thanks again.
The article was great and have had so many friends and acquaintances come up to me about it. You did a great job!
I wanted to thank you so much for the wonderful article you wrote about me in this edition of the Resident News. For the past few days since its publication I have received non stop mentions in person and in social media as well as texts and emails about how great the article is.
You made me look so well in the eyes of our community that for the time being I feel like a local rock star!
Thank you for your exquisite writing, we certainly appreciate very much the work that you do for our community and also kudos to [the publishers] for bringing on board such a wonderful writer like you to their publication.
Sincerely thankful.
We now know how it feels to be celebrities. Since being profiled in your article, we have heard from so many of our friends who congratulated us and told us they would save the paper for us. It really was great, how you were able to weave the many years of our life into one interesting short story. We are enjoying hearing from everyone and enjoying their lovely comments. You certainly did a good job and told our story well. Thank you for making us a part of the Resident newspaper and telling 'how we were" in such a lovely, professional manner.