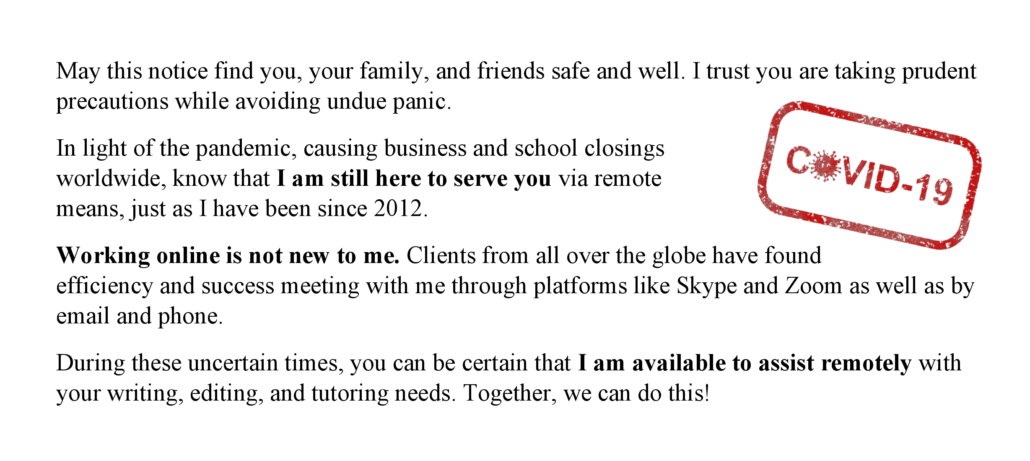 I accept freelance assignments from digital and print publications; create custom sentiments for special occasions; and offer consultation services at any stage of the academic, business, or creative writing process.
I give written presentations a vitality check and breathe new life into words, transforming them to the best they can be!
I help high school and college students write better essays and prepare for standardized exams.
I have had the privilege of working with Mary for many years and I continue to be amazed by her professionalism, writing skills and ability to capture the thoughts and desires of her clients.  She is a pleasure to work with and I would recommend her above all others in her field.
I have consulted with Mary on several occasions for various writings. Due to Mary's expertise she completely understood the message I needed for my clients. Her verbiage successfully appealed to my clients.
I highly recommend Mary for her skill in guiding me from vagueness to clarity and confidence.
Fabulous PowerPoint Tutor – Did a fabulous job helping me organize both the outline and the content of an upcoming presentation I have to make. Knows her stuff!
You're so thorough in your editing and proofreading, something I can never put a price on because it is precisely the kind of excellence and attention to detail that industry demands.
Dearest Mary,
You are the most thorough copy editor I know. I truly appreciate the time you put into my website and taking all those notes for me.
"Thank you Mary!  So grateful for your part in helping me get ready for this new position!"
 Thanks, Mary for the terrific feedback. You are obviously a very thoughtful and thorough editor.