ABOUT MARY
There's something about Mary . . .
My Mission Statement
My mission is to help you feel confident in your written communications so that you can achieve your highest aspirations in academic, business, and personal pursuits.
My Positioning Statement
As a writing specialist, I'll provide you with personalized attention that helps build your self-confidence, a key component that other professionals in this field often overlook. I place value on you as an individual, not only on your project.
Credentials
I hold a Master of Fine Arts in Creative Writing degree with a concentration in nonfiction from the University of Tampa and a Bachelor of Arts degree in English with a concentration in professional/technical writing from the University of South Florida. I've also earned a certificate in Social Media for Business from Cerstaffix Training in New York.
I Am Seeking Representation 
If you are a literary agent with potential publishing outlets for an inaugural compilation of personal essays, please contact me.
My work has a confessional quality; things I wasn't supposed to say get said out loud in this mosaic memoir collection. Intermingled among traditional essay forms are experimental layouts, including several fragmented pieces, a braided piece entwining two different stories set in two different time frames, an alphabetical list, and even a personal letter. There are eleven pieces in all and several relevant photos scattered throughout. The use of historic present tense verbs alongside past tenses seamlessly weaves the reader through the span of years. Included are blurbs from widely published authors, as seen below. I wrote these pieces to sort out the darkness I'd been running from. I collected them into a single work and want to publish it because my voice will give others courage to come out of their own hiding.
"It is a complex artifact, vibrant with life, challenged by the biggest questions, eager to give readers the richest gifts."
"It's gripping, charming, and I have no doubt that it will find a home in the larger world of publishing some day."
"Every line fits . . . it flows beautifully . . . and a lot of it is humorous . . . the book is a pleasure to read."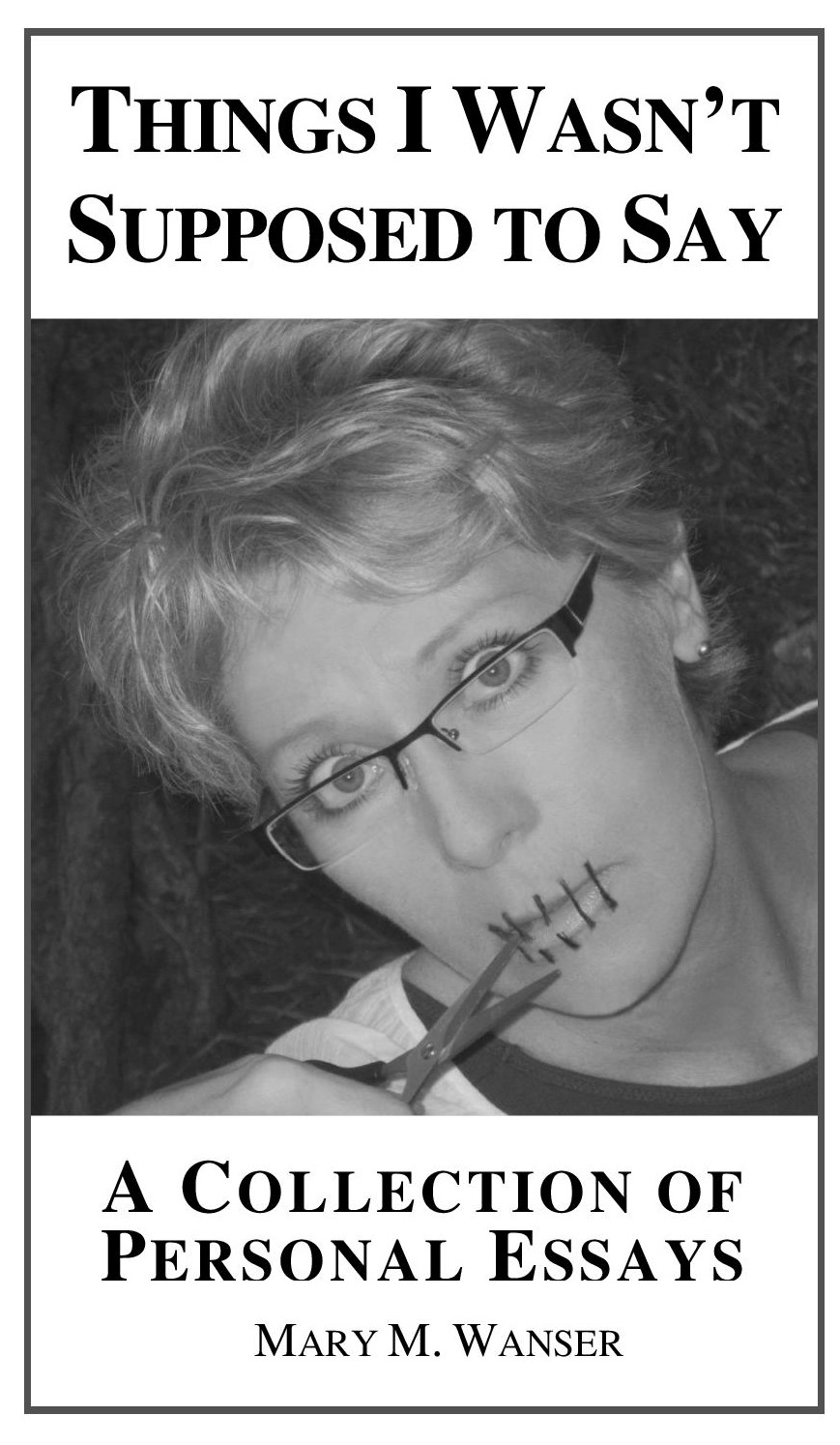 I accept invitations to read my work publicly. Please contact me today by phone, text, or email. I look forward to hearing from you!
Phone: (352) 422-0592 | Email: Mary@MaryWanser.com